The MediaTek Driver v5.1524 enables you to link your smartphone, tablet, and other MediaTek devices to a Windows computer without installing a separate PC Suite application.
Furthermore, this driver is helpful when connecting your MediaTek devices to the computer for data transfer or synchronization between the device and the Windows computer.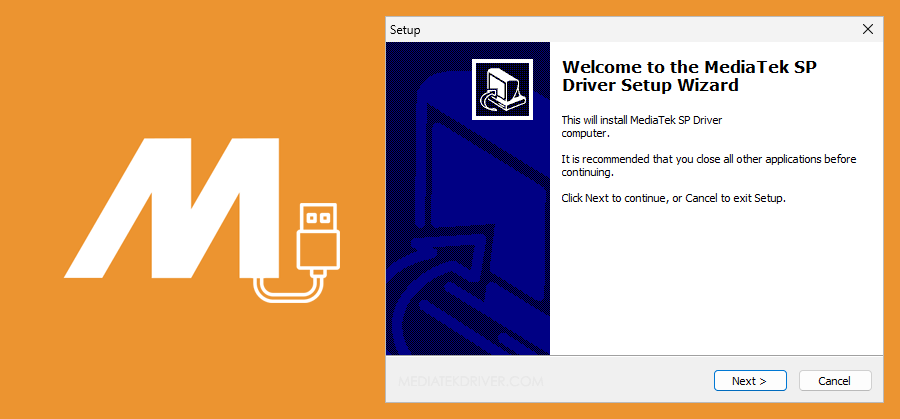 MediaTek Driver v5.1524 for Windows
MediaTek Driver v5.1524 is a specific version of the MediaTek USB Driver designed to facilitate the connection between MediaTek devices and a Windows computer. This driver is compatible with various MediaTek chipsets and enables smooth communication between the computer and the device. It empowers users to perform essential tasks like transferring data, flashing firmware, and backing up and restoring data.
Several scenarios may require the installation of the MediaTek driver to establish a successful connection between a device and a computer. Such situations may include:
When transferring files and data between your MediaTek device and the computer.
When you need to update or flash the firmware on your MediaTek device.
When you wish to create a backup of your data from the MediaTek device to the computer or restore data from the computer to the device.
When you want to perform software development tasks, such as debugging or testing applications on the MediaTek device through the computer.
It would help if you troubleshot the connection when the computer does not recognize the MediaTek device.
Download MediaTek Driver v5.1524
| | |
| --- | --- |
| Name | MediaTek Driver v5.1524 |
| Type | USB Driver for MediaTek Android Phones |
| Developer | MediaTek, Inc. |
| File Name | MediaTek SP Driver Setup.exe |
| File Size | 9.12 MB |
| Version | 5.1524 |
| Supports | Microsoft Windows (32-bit and 64-bit) |
Frequently Asked Questions
What is MediaTek Driver v5.1524?
The MediaTek Driver, also known as the MediaTek USB VCOM Driver, allows your computer to interact with devices that use MediaTek components. MediaTek chipsets are often found in electronic devices, especially Android smartphones and tablets.
How do I install the MediaTek Driver v5.1524?
You can set up MediaTek Driver v5.1524 just like installing a standard app on your Windows computer. First, you download the .exe file and then run it on your computer. Check out the How to install the MediaTek Driver page for detailed steps to do this right.
Is MediaTek Driver v5.1524 Free?
Yes, the MediaTek Driver v5.1524 doesn't cost anything. It's given out for free by the official MediaTek community, especially for people using MediaTek mobile devices.
Is MediaTek Driver v5.1524 Safe?
Yes, using MediaTek Driver v5.1524 is safe for computers, laptops, and devices with MediaTek parts. Since it's officially released by the MediaTek community, you can trust it to be secure for use on your computer.
Does MediaTek Driver v5.1524 support SP Flash Tool?
Yes, MediaTek Driver v5.1524 works with SP Flash Tool. This tool is widely used to install new firmware, custom recovery, and other software onto Android devices that have MediaTek parts inside.